Top 50 Things To Do In Andaman
Written By Go2andaman Editorial Team on January 23, 2021 Things To Do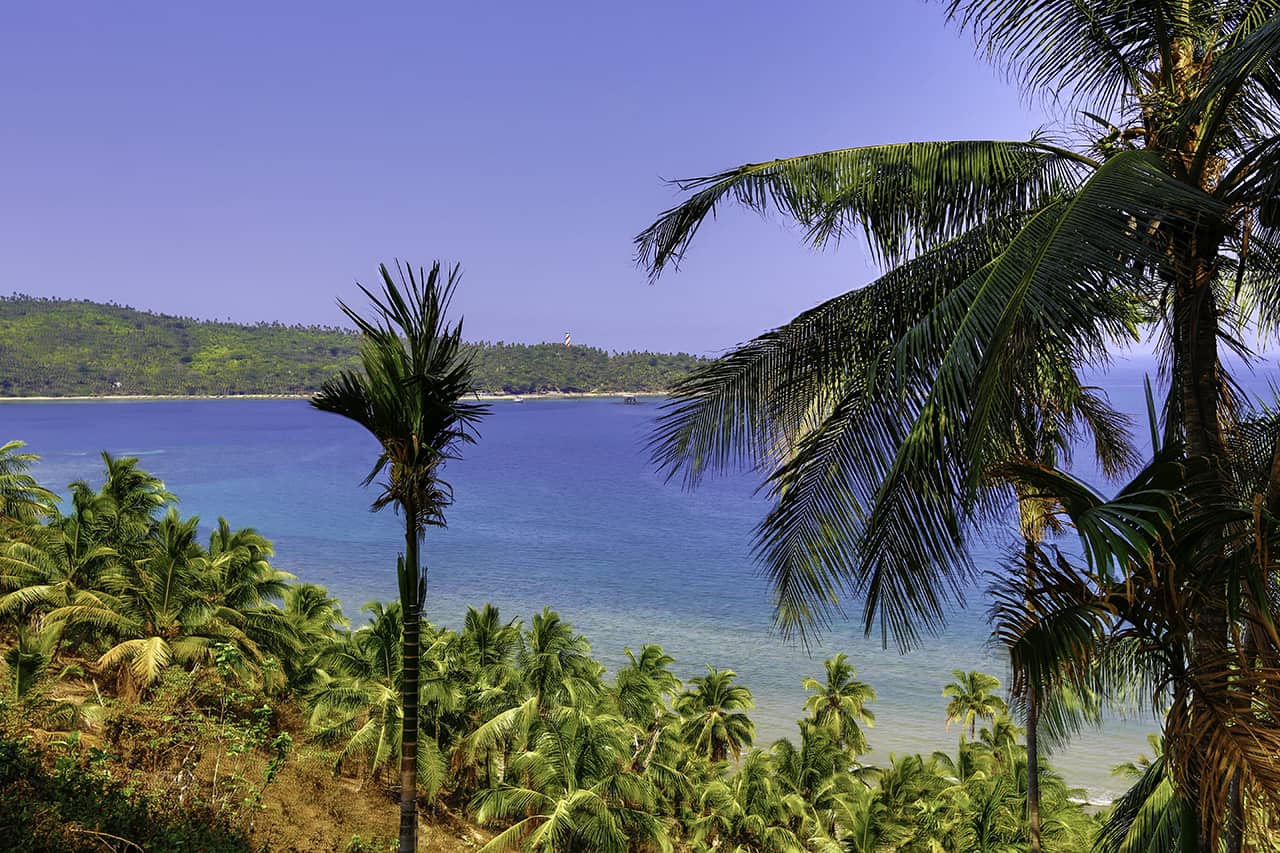 Andaman is a beautiful place and it never fails to satisfy ones every desire. It's very difficult to summarise all the experiences you can possibly have there. But we want the best for our visitors, so here's a list of top 50 things to do in Andaman


1

.

Scuba Diving

It goes without saying that scuba diving is a star attraction here in Andaman and one of the most prominent things to do in Andaman. With a majority of tourists not missing out on this experience, it has been the most popular activity in recent years.

A colorful view of the corals and being up close and personal with marine life has a different feel altogether and scuba diving really takes you to a different world under the sea. All the equipment will be provided to you and don't worry, everything's safe here.

Remember to indulge in this activity with qualified instructors or divers.
(Boat / Shore Dive with Complimentary Photos & Videos)
Instant Book

₹ 5,299/Person
incl. taxes
(Boat Dive with Complimentary Photos & Videos)
Instant Book

₹ 6,799/Person
incl. taxes
(DSD Boat with Photo & Video)
Instant Book

₹ 7,699/Person
incl. taxes
(Boat / Shore Dive with Complimentary Photos & Videos)
Instant Book

₹ 5,299/Person
incl. taxes
(Boat Dive with Complimentary Photos & Videos)
Instant Book

₹ 6,799/Person
incl. taxes
(DSD Boat with Photo & Video)
Instant Book

₹ 7,699/Person
incl. taxes

2

.

Night Kayaking and Bioluminescence

Sure, kayaking in the daytime is cool, but there's nothing like kayaking at night. Night kayaking is a spectacular experience for adventure lovers. At Havelock, you'll get the best of this and will be greeted by the glowing organisms in the water as you drift through it. If we could describe the experience in one word, it would be 'mystical'.

Find out more about this experience and about Kayaking tours here.

3

.

Game Fishing and Snorkelling

A relaxing afternoon can be coupled with a good old fishing trip. Andaman offers game fishing as well, in which you can cast your line into the blue waters and enjoy the view or if you're in the competitive spirit, try to catch the biggest fish of your lot.

If the view from the boat isn't enough for you, snorkeling enables you to witness a panoramic view of the corals beneath from just below the surface of the water. Snorkeling can be undertaken on most beaches in Andaman and is one of the top things to do in Andaman.

4

.

SeaKart

Seakarts are unique 3 seater water crafts that resemble a go kart, made for high speed action and the whole and sole motive of the Seakart is to give you the experience of self-driving your own go kart on water. Seakart was recently brought to Andamans and is the first & only of its kind in India.

The activity of self-driving your Seakart is done under the supervision of a licensed instructor seated beside you. The Seakarts can reach 70 kmph! At this speed, the waves of the sea act like launching ramps for the Seakart where the boat launches itself on every wave. There's no better way to get 'fast and furious' on the sea.

Click here to Book it.

5

.

Try Local Street Food

You simply cannot leave Andaman without trying its street food. With a variety to suit all appetites and tastes, you can find Pani Puri/ 'Puchkas' here sold at INR 1 apiece. You may find that the street food here is highly influenced by that of Kolkata (West Bengal).

A great place to get street food is the Aberdeen Jetty at 6 PM; it serves some of the most delicious food in the area. Icy Spicy is another fast food joint that serves almost anything you can name including momos, samosas, jellies, and jalebis. It may be a bit costlier than the food served on the streets but it comes with the benefits of quality and hygiene.

6

.

Trek to Elephant Beach

Elephant beach is a nice and secluded beach to enjoy some you-time. The sparkling water is clean and provides the perfect environment to laze around. The trek to this place is a great opportunity for adventure lovers and travelers seeking to make the most out of their trip.

Devastated by the 2004 tsunami, Elephant Beach has recovered and is back with a bang, with tourists enjoying the snorkeling and coral spotting on this beach.

Sea Walking is a unique experience you can enjoy here.

7

.

Evening Swim at Radhanagar Beach

Crowned "Best beach in Asia" and "7th best beach in the world" by Times Magazine, Radhanagar is a place that has to be on your list. The curves of sand and sea are aesthetically pleasing and the scene here is kind of perfect.

The sunsets here are to die for, and an evening swim here is one of the must things to do in Andaman. The beach closes at 5:30 PM, so plan your trip there accordingly. There are changing room facilities available for tourists.

Be sure not to miss this beach as it frankly is something out of a postcard.

8

.

Visit the Limestone Caves at Baratang

The Limestone cave formations at Nayadera and the vast mangrove-covered creeks are the main attractions for tourists in Baratang. The island is known for limestones which deposit itself either above the soil or under the ground forming interesting formations and layers. Once you reach the wooden jetty at Nayadera you will have to walk down for about 1.2 km to view this beauty of nature.

The walls of caves here are covered with massive formations dangling from the ceiling like chandeliers. The water is constantly dripping from the ceiling making the stalactites and stalagmites shine and glow. It is a geologist's paradise.

However, please refrain from carving initials on or vandalizing these ancient formations as the damage is irreversible.

9

.

Visit Parrot Island and Baratang

Yes, Baratang does have a lot to offer but few do better than the sight of thousands of parrots returning home before sunset to the trees that cover the flat island that they call home.

The lush green island is a marvel of nature, and boat rides can also be taken here along with bird watching activities and of course, the view of the sunset. Be sure to catch the boats that leave at 4:15 PM to the island- the whole trip should last about 2 hours.

10

.

Stay at Karen Family Homestay

Enjoy Andaman culture at its best by getting into a Karen Family Homestay. The Karen Tribe is a group that got relocated to Andaman during the British Colonial period and has since been shaping the culture of Andaman and calling it home.

The stay here is one of the highly recommended things to do in Andaman for people looking to experience something local and traditional.

Find out about the homestay options and deals here.

11

.

Watch Turtle Nesting

During the nesting season, thousands of sea turtles flock to the Kalipur beach in Diglipur. Several different kinds of turtles visit this beach. The most common varieties are Olive Ridley, Leather Back, Hawksbill and Green Turtles. Here you get to witness nesting and hatching by the sea turtles in Kalipur beach, which is a different experience altogether!

However, remember not to touch or go anywhere near these turtle eggs or interfere with their surroundings as it scares them away. Watching turtle nesting is a calm a serene experience that makes you value the beauty of nature, this is one of the highly recommended things to do in Andaman.

12

.

Visit Ross and Smith Island

The most famous sight to behold at North Andaman is without a doubt the majestic twin islands of Ross and Smith connected by a thin fifty-meter long sandbar. This silky white sand bar descends inside the sea at times of high tide and surfaces up again during low tide.

The bar divides the shallow swimming area on one side and some amazing snorkeling on the other. The warm waters are crystal clear and the untamed virgin beaches are the most picture-perfect ones you will see on the islands.

The best part is that the beach is seldom crowded and most of the time you can cherish the whole sight by yourself. Tropical forests surround the beach and the inner islands are a preferred place for nature trail hiking. Smith Island has limited facilities; spacious bamboo huts with plenty of shade, changing rooms and toilets can be found.

13

.

Climb Saddle Peak

The grand Saddle Peak, located in Diglipur, rises from the lush evergreen forest and overlooks the beautiful Andaman coast of North and Middle Andaman. At 732 meters, it is the highest point of the archipelago in the Bay of Bengal.

The surroundings are a bio-diverse natural paradise as the thick jungle offers a home to over 13 indigenous birds species, 36 indigenous species of insects, and 6 species of indigenous trees. Due to the richness of the forest territory, it is now made into a National Park. Saddle Peak is popular for trekking and perfect for adventure seekers.

The climb is steep and 8 km long. On a sunny day, it could be a challenge for some of the most experienced trekkers too! Kalpong, the only river of Andamans flows through the forest and offers a refreshing freshwater stream where water is still drinkable. The path follows the beach and then cuts through different types of the jungle up to the top.

There are three viewpoints and the middle one is the best to get a bird's eye view of the islands nearby. Saddle peak is not for the faint hearted but if you have an adventurous side and are physically fit to conquer the peak then trek to saddle peak is among the top things to do in Andaman.

14

.

See some Endemic Species at Chidiyatapu

Visit Chidiyatapu's Biological Park to witness the many species of Andaman in their element. While walking through this jungle, one would be able to catch a glimpse of a variety of birds flying around freely.

Other than birds you could spot wild pigs as well as barking deer and spotted deer. Those fascinated with reptiles would enjoy the saltwater crocodile spotting. Animal and nature lovers all have field time here.

15

.

Visit the Cellular Jail

Constructed between 1857 and 1906, the Cellular jail called "Kalapani" stands as a gritty reminder of the colonial rule and the undaunted spirit of our freedom fighters that were sent here to face the punishment for their actions.

The silent walls and corridors of Kalapani have witnessed the horrors of torture and the spirit of resistance and still stand, bleak and empty as ever. Built to give the guards an all-round view of the inmates, you can now catch amazing views from the top of the watchtowers.

Derived from Sanskrit words "Kala" meaning death and "pani" meaning water, the jail held freedom fighters like Yogendra Shukla, Batukeshwar Dutt, and Babarao Savarkar. You can visit the gallows here for an eerie experience. Another thing to admire here is the strategic constructions that highlight the tactical mind of the British Empire, and also get the feel of prison life.

16

.

Visit Ross Island

Once known as the "Paris of the East", Ross Island was the seat of British power for nearly a century and its mesmerizing ruins paint the image of just how much this place bustling with life during its time. The island was modernized and was something of the future with the arrival of machinery and the Printing press and was also a cultural bonanza with dance and music decorating the evenings.

However, World War 2 ended the British rule on the island and now the structures lie in ruins. That doesn't stop it from being an interesting place to visit. The many constructions on Ross Island tell tales of the history of Andaman and are surely a treat to the eyes. There is even a British Machine gun nest with bullet holes that can be visited.

Ross Island is now maintained by the navy. Along with the ruins, a museum can also be visited. There are plenty of peacocks and deer on the island that brings the place to life and to top it all there is a sound and light show every evening (except Wednesday) in Hindi that depicts the past of the island in the words of Gulzar. The island can be accessed via ferries that ply from the water sports complex in Port Blair.

17

.

Candle Light Dinner

Apart from the dinner cruise under the stars, there are many romantic things to do in Andaman. If you want to pamper your loved one and want a memory to cherish together, then a candlelight dinner by the sea and under the stars is your perfect opportunity!

This is an experience that will weave the magic of Andaman into a romantic dinner with some sparkling wine and delicious food. After all, those are the only things that a heart craves!

18

.

Bird Watching

If there's one activity that you shouldn't miss out on, it's bird watching. A variety of bird species frequent Andaman and bring life to the place with their chirping. Enthusiasts often have a ball of time observing the different birds and many photographers spend time taking pictures of them. So much so that there are even bird watching tours organized.
19

.

Spa and Massage

The spas and their massages here prove quite the cure for tension in the body. Couple massages are a wonderful way to relax and de-stress. They hold the power to create a closer bond in your relationship through a shared experience.

Let go of all your worries, and enjoy a soothing massage with your loved one at luxurious stays like Aqua Spa and Symphony Samudra and Sinclairs Bay View.

20

.

Road Trip to Chidiya Tapu

Chidiya Tapu is as close to nature as you'll get. With a meandering mangrove, the scene is completed with stunning sunsets. Only 40 minutes away from Port Blair, the beach is also called Sunset Point because of the majestic views during late evenings. The seabed, however, is very rocky and not recommended for swimming.

The beach has been remodeled and redesigned, much to the favor of the travelers that love this area. A defining point of Chidiya Tapu is that you can trek to the southernmost tip of Andaman.

A 1.5 km trek through the dense jungle is rewarded with an unparalleled view of the ocean with nothing but limitless acres of the ocean to the horizon. The trek even has branches en route for you to refresh yourself so you can make a picnic out of the day.
21

.

Experience Coral Safari

The coral safari lets you explore the seabed differently altogether with the feel of a submarine descending to the depths. This is a unique experience that can be given a go if you have spare time on your hands.

22

.

Sea Walking

Enjoy a walking tour on the ocean bed as you come face-to-face with the adventure of sea walking. Discover the fascinating marine world and get familiarized with a variety of fish like the fire goby, oriental sweetlips, swarthy parrotfish, and crown of thorn starfish among others. Don't know how to swim, that's not a problem! Unearth the mysteries of the sea without having to learn complicated breathing techniques or fancy swimming strokes, sea walking allows you to be a part of the sea without a hassle. Wear the Sea Walker Helmet and walk down the steps of the pontoon and embark on an expedition like never before. Sea walking is an exciting experience and one of the recommended things to do in Andaman especially for those who don't know how to swim.

23

.

Photo Shoot

Gone are those days when we said the best moments can't be captured. Photography companies in Port Blair offer a candid photoshoot for you and your loved ones. Found a location you think is best for a photoshoot? These guys have got you covered.

You can even take a photography tour to explore the different birds of Andaman.

24

.

Visit Lalaji Bay

The beach on Lalaji Bay is perfect for adventure lovers. Just to get there, you will have to take part in a 2-hour walk through a jungle. You will be rewarded then by turquoise waters and sparkling sand.

Boats do ply but are often not in action due to weather conditions.

25

.

See the Natural Bridge at Neil Island

Due to natural rock formations, a small bridge has been formed that can be seen properly during low tide. It's known as Howrah Bridge and is kind of an extension into the ocean and is a perfect place to spot sea urchins, sea cucumbers, and other marine life.

The rocks there are sometimes sharp and slippery so be careful! It can be considered as Andaman's Pride Rock.

26

.

Rent a Scooty

If you're in the mood and decide that the roads are better traveled alone, then you can rent your own two-wheeler! There are bicycles and two-wheelers available on rent around most places if you want to explore the land by yourself.

Rentals for bicycles range between INR 100/day – INR 150/day and two-wheelers between INR 300/day- INR 600/day depending upon the model of the bike chosen, demand, and location.

27

.

Cycle around Neil Island

You can rent a bicycle at small shops on Neil Island to get around the area yourself. Cycling in this atmosphere is one way to enjoy it. Feel free to explore new routes and chart your own course. All roads lead to a memorable experience.
28

.

Travel in Luxury Catamaran

Travel from island to island in a high speed fully air-conditioned catamaran ferry. It has a single class of travel with 180+ seats. Private ferries like Bhagya Express, run on time, are clean and well organized with ferry staff to assist you at all points.

Online booking ferries are available. We have authorized partners and can help you get confirmed tickets within 4-5 hours of placing the order.

Check out your options here.
29

.

Parasailing

Do not miss out on Parasailing! It's one of the most thrilling water sports here one of the recommended things to do in Andaman. This experience leaves you with the view of the entire island once you're flying up.

Be sure to take part in this activity through a qualified agency that follows safety and precautionary measures.

30

.

Visit Jolly Buoy

Of the 15 islands in Mahatma Gandhi Marine National Park, this is one of the two that is open to tourists. The landscape is saturated with colour here, with brightly hued corals dotting the serene waters. Regarded as one of the best places for spotting coral, a trip to this island will never disappoint you.

Glide peacefully on a glass boat with the beautiful corals and marine life right beneath you. Or bring out your adventurous side? Indulge in snorkeling as you revel among the corals and the abundant marine life. For those of you that don't like getting wet, the sand on the beach proves soothing and seems perfect to make sandcastles. The island is a no-plastic zone which means that unlike other beaches, you will find Jolly buoy litter-free.

The island is preserved in its pristine form with just a limited number of tourists allowed on it which means that you will be introduced to a private beach-like atmosphere. So splash, swim, or just sit quietly on the sand as the gentle waves tickle your toes, soaking in the ubiquitous beauty and serenity.

31

.

Explore Tribal Life

Learn about the different tribes that are native inhabitants of the island and have been for the last 1000 years. Most of these tribes prefer to live in isolation and thus access to their lands is restricted.

The Anthropological Museum covers all you need to know about the tribes such as the Andamanese, Sentinelese, Jarawas, Onge, and more. It has artifacts and tools used by them in their day-to-day lives; it is quite intriguing. Also visit Kalapani Museum for a further understanding of the Island's past.

32

.

Beach BBQ at Havelock

The party's at Havelock so bring your dancing shoes! The barbecues at the beach are to die for and you can have such services at places like Anju Coco. Let the evening take you away; nothing beats a beach party.

33

.

Free Diving at Havelock

Diving in Havelock is free for those that know the art. Enjoy the pristine waters without anyone telling you what to do. Enjoy your freedom in the waters and check out the beautiful corals while doing so.

If you know how to swim and are confident underwater on your own then this is one of the highly recommended things to do in Andaman.

34

.

Try the Seafood

If you're up for a few flavour bursts, try the seafood. Places like New Lighthouse Residency in Port Blair serve some of the best seafood you'll ever taste with an assortment from crabs to lobsters. The restaurants make sure they get fresh catch and keep up their food top notch.
35

.

Eat at a Food Truck at Marina Park

Marina Park is a great place to catch the sunset. Renovated recently, it's the ideal place for kids and for family enjoyment. There are a lot of snacks available on Food trucks, namely Happy Belly, which serve delicious food and is quite popular among tourists.

36

.

See the Cityscape from Jogger's Park

Missed by most people visiting, Joggers Park is a peaceful place recommended for honeymooners that want to enjoy the calm and quiet of the island. A magnificent spectacle would be when the sun goes down and the darkness creeps into the sky. The illuminated city is something of wonder at this time and Joggers Park is the best seat in the house to see it.

37

.

Rangat Beach Hopping

Rangat is basically a cluster of beaches, one more tempting than the other. The second largest town in Andaman, Rangat has a plantation of spices and some volcanic rock formations. During Monsoon, one can even see the waterfall here. Mangroves grow here in abundance. Sadly, few tourists place Rangat on their list of places to visit so the locals might be over-friendly and charge extra for services.

38

.

Visit Chatham Saw Mill

Tucked away at the corner of Andaman, on Chatham Island, the Sawmill here is Asia's largest and oldest! Though not much to see, you will learn of the production process of the wood and how it's carved up into different shapes and sizes for export. It is more of a study tour for those interested. One can even see the crater left by a bomb during an air raid by the British during World War 2.

39

.

Light and Sound Show at Ross Island

Ross Island has a light and sound show every evening (except Wednesday) in Hindi that depicts the past of the island in the words of Gulzar. It is a tribute to the freedom fighters and martyrs of the nation and is a tale of sacrifice and spirit. It is definitely one of the unique experiences Andaman has to offer and one of the recommended things to do in Andaman to learn about Indian history while having a wonderful time.

40

.

Try a local Homestay

Experience staying with Andaman locals in a homestay. Furnished and comfortable, these homesteads are a cheaper and budget-friendly option and are comfortable alternatives to Hotels. If you want the authentic Andaman local experience, try the Koh Hee Home Stay.

41

.

Shop at Sagarika

The government of Andaman has taken initiative and set up an emporium for local talented people to display their crafts and items and sell them at fixed prices. Spices, souvenirs, handcrafted clothes, and wooden items are incessantly available there. Naturally grown, pesticide-free spices like cinnamon, cloves, and nutmeg are available under the name of 'Spices of Andaman' in the market for 30 years. Mirrors, jute items, apparels, and pearls at several stalls are eye-catching.

42

.

Trek to Mount Harriet

Mount Harriet can be an exciting place for birding and trekking, with a spectacular view of NorthBay at the top and cold breeze blowing almost the whole day this place is worth visiting. Being just a few km from Portblair city a half-day trip at this place is worth it.
43

.

Visit Secret Beach in Havelock

Though obviously not a secret anymore, Havelock's Secret beach is less visited and is almost always empty. Why? To get there, you will have to go through a long trek so it's perfect for the adventurous souls out there.

44

.

Spend a day relaxing on the beach

After all, it is said and done, it's time to go back to the basics. Relieve yourself from your everyday stresses and enjoy the peace and quiet, with the sound of crashing waves and the evening breeze on the beach; sometimes the simplest things are what we miss out on.

45

.

Have Dinner with Live Music at Amaya

This in-house rooftop bar of Sea Shell is a true gem. The staff is friendly, the food is delicious and the sea views from the top of the property are lovely. They mainly offer Seafood. Couples can have the best time enjoying the candlelight dinner. Amaya Sea Food Platter and Signature Flaming Shooters are the eye-catchers. So enjoy your dinner along with some rhythmic live music as the night takes over.

46

.

Visit Marina Park

Marina Park has something for everyone. An early morning jog here is recommended. People who've visited this place have all left great reviews and the renovations have made it better. There is a Children's Traffic Park to educate children on obeying traffic rules with actual setups. Tricycles can also be rented here. The food trucks outside also have the reputation of serving delicious snacks and refreshments.

47

.

See the Waterfalls at Little Andaman

There are two great waterfalls in Little Andaman, White Surf Waterfall, and Whisper Waves Waterfall. White Surf is amidst the evergreen forest and can be seen in full glory during the monsoon. Swimming here is not recommended because Saltwater crocodiles have been spotted. Whisper Waves has two levels! The first level has a few crocodiles from time to time but the second level is completely free, so you can swim here. The only thing you'll have to endure is the humid journey to this waterfall.

48

.

Sit on the Deck of a Government Ferry

Government ferries are a great means of travel from one island to another and form quite the deal. These ferries are extremely safe and baggage is often left unattended on the deck. You can enjoy the ride by sitting on the deck and taking in the island view. You can get really good photographs from here.
49

.

Visit the Library

Swift through over a hundred rare books available at the State Library, which isn't a place normally visited but has volumes of knowledge to offer on the intriguing past of Andaman. You can borrow a book and enjoy a read in the Air-conditioned isles of the library.


50

.

Jet Ski and Banana Boat Ride at Corbyn's Cove

If it's one thing Corbyn's Cove is known for, it's the water sports. Jet skiing over the waters is a beauty, with the clear water showcasing the colorful corals on the seabed. If you want to see these corals up close and personal, scuba diving is also available along with surfing and boating. December – early May would be the best time to visit this area to get a clear view of the corals and also to indulge in adventurous activities.
We hope this list helps you out and makes planning your Andaman trip a little easier.
Author

Go2andaman Editorial Team
Hello! We're a bunch of content enthusiasts writing about all things Andaman. Our blogs are the result of our immersive first-hand travels to the Andamans and the experiences of those we know closely. We keep a close watch on the travel space in the Andamans, so we can always bring to you the most updated information. Hope you enjoyed reading this blog as much as we enjoyed writing it!